Hudson Helper for Android Update
Hudson Helper for Android has been updated. New in this version:
Support for untrusted SSL Certificates (Self-signed, or signed by an untrusted certificate authority)
Layout improvements, bug fixes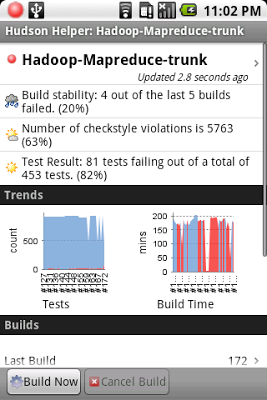 Thanks to Jim Hague who assisted with providing an environment for testing untrusted SSL certificates.
To get Hudson Helper for Android, search for 'Hudson Helper' in the Google Market on your Android device, or install via SlideME if the Google Market doesn't support paid applications in your region.
Recent Posts
subscribe via RSS