Hudson Helper for iPhone Update
Hudson Helper for iPhone and iPod Touch has been updated.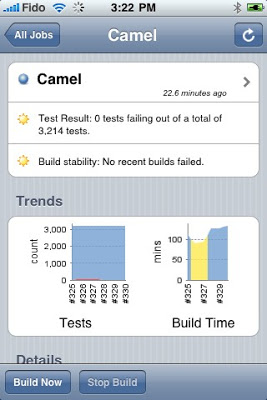 New in this version:
Build controls (start/stop builds)
Build details with blame!
Build progress indicator
More compact layout
Trend graphs now display when using Hudson CI servers version 1.321 and greater
You can get Hudson Helper by searching for 'Hudson Helper' in the app store, or click here to get it with iTunes.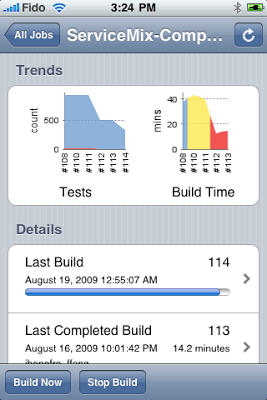 If you're an Eclipse contributor my original offer still stands: you can get Hudson Helper for free.
Recent Posts
subscribe via RSS